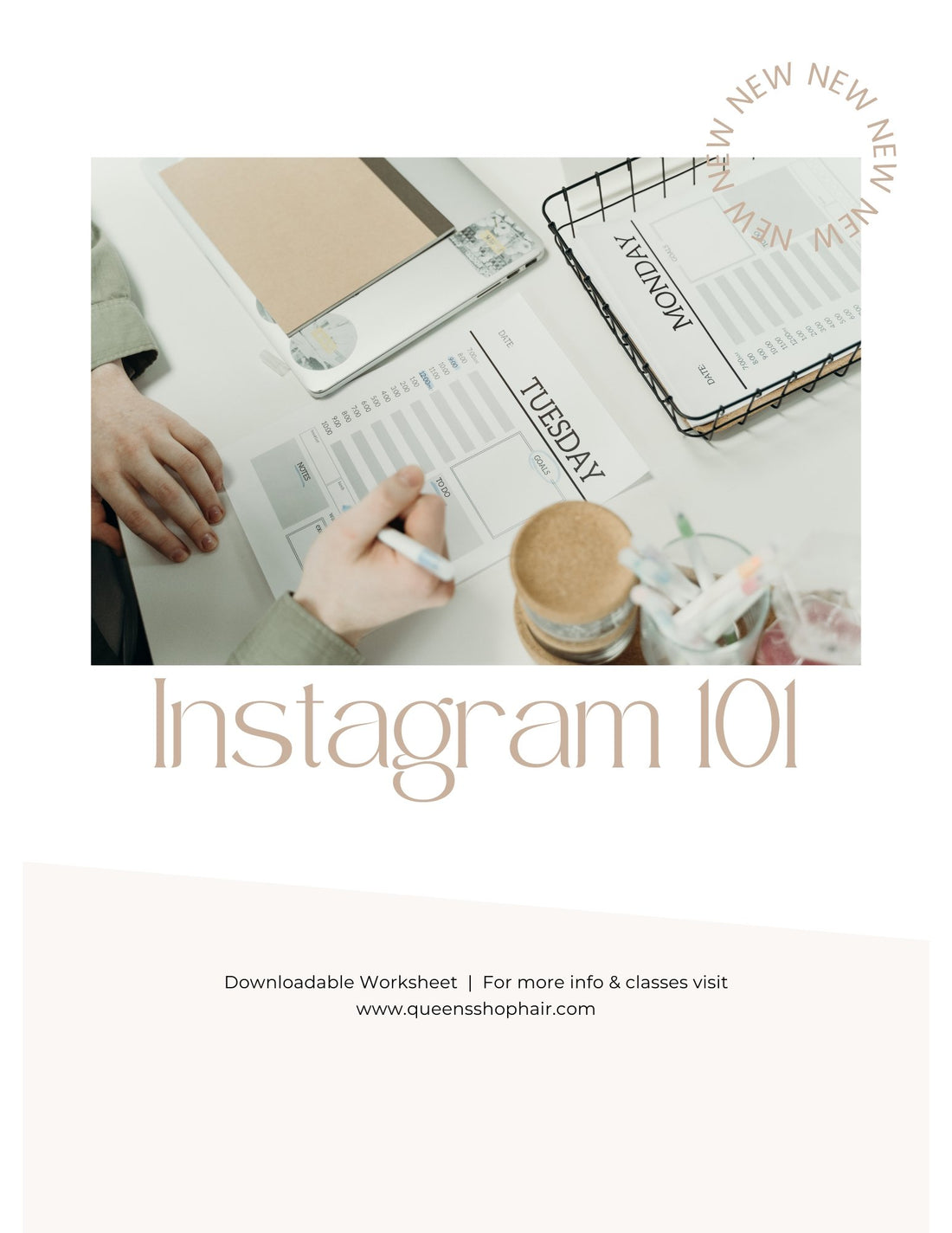 Hey Beauty, 
By now you've realized the importance of getting yourself on to social media.  
We all have to start somewhere!  
Download this quick and easy worksheet to create your new Instagram Profile page and start posting content that's on brand for you!
What to expect:
set up your profile
learn about what content to post
feel more confident about posting
Get started for only $20 and a few hours of your time!
And if you like this worksheet, we recommend signing up for our 3 month workshop (3 virtual sessions where we will work together at developing your profile and content!)